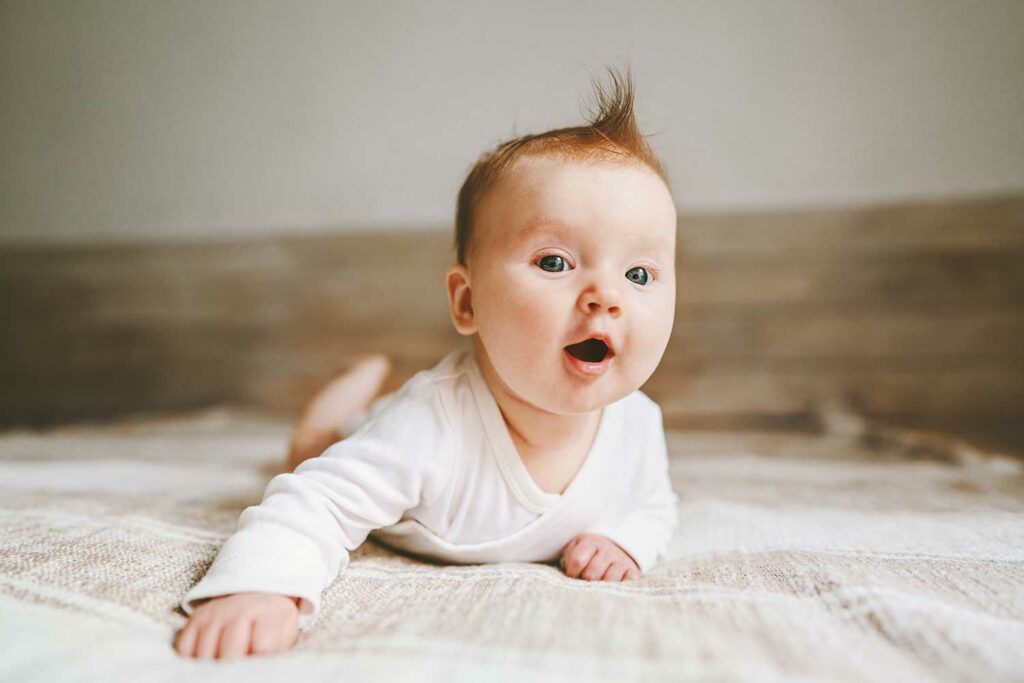 Infants are born learners, with a natural curiosity to figure out how the world works. Curiosity is the desire to learn. It is an eagerness to explore, discover and figure things out.
We strive to exceed your expectations in all areas by helping your child develop socially, emotionally, intellectually and physically; as well as to give you "Peace of Mind".
Your child receives love and encouragement throughout the day. A daily infant report keeps you current on your child's feeding, diaper changes, daily routine and developmental progress. We recognize that every child is unique, with distinctive care-giving needs.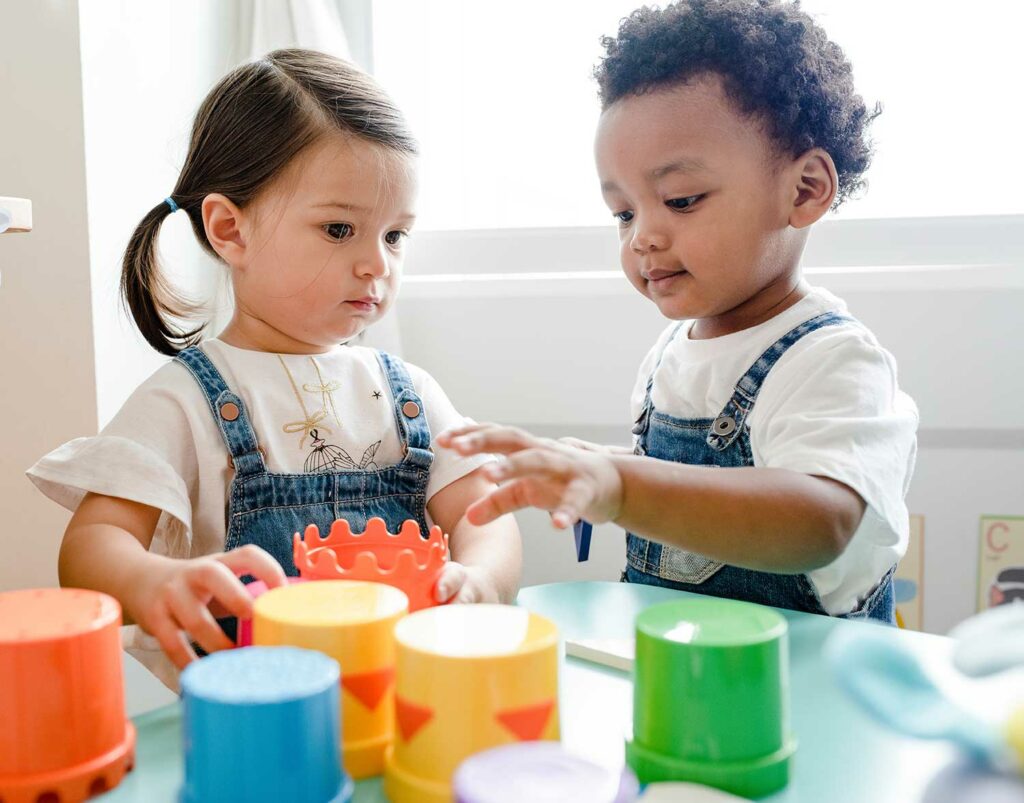 By the time children are toddlers; their days are more constant and start to become more group-oriented. A consistent daily routine helps them feel more in control and thus more competent and secure in their classroom environment.
Access to both free and structured physical play helps toddlers develop gross and fine motor skills that are the foundation for later physical milestones. Gross movement engages the larger muscles of the arms, torso and legs and helps young children develop strength, control and coordination. Fine movement involves smaller muscles such as those in the fingers and face.
Children have a separate playground area that is only utilized by the infant and toddler classrooms.
Every child has a designated space to hold personal items and supplies. Toys are sanitized continuously throughout the day. In the Toddler Room parents provide necessary supplies that include diapers and baby wipes, which will continue to be supplied until the child is fully potty-trained.
Our toddler teachers help children find appropriate ways to establish themselves by supporting their individuality, giving children choices whenever possible, and introducing social concepts. The teachers observe children purposefully, think about what they learn from each child, and respond in supportive ways. When you support children as individuals, you can offer experiences that engage and delight children and build their confidence.
The daily schedule provides a consistent structure to the day; allowing for the development of routines and rituals. However, it permits the flexibility and openness to follow children's interests and address their needs. Our toddler curriculum supports the development of the whole child; emphasizing the significance of hands-on learning experiences.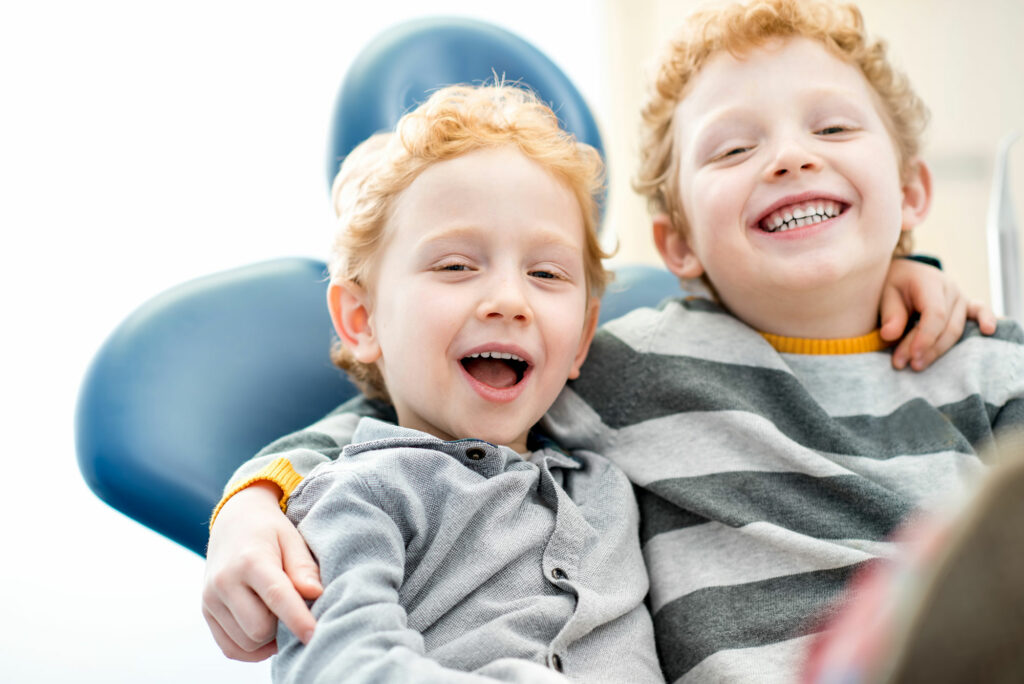 By the age of two, children's different personalities and skills definitely shine through. Children are moving from being a "dependent" toddler to a more "independent" preschooler.
Most two-year-olds like to observe, explore and analyze the world around them. At this early age, we engage young minds with a blend of music, art, and movement, as well as the early education fundamentals in which they can be successful and maintain a high self-esteem. Children learn very quickly at this stage and we want to encourage the love of learning by keeping it fun.
Our program will prepare your child for life skills by exposing him to various learning centers where they will be challenged physically, emotionally, socially and cognitively. Independence skills and self-esteem are key factors in success at this stage. The activities presented in our two year old program lay the foundation for future learning.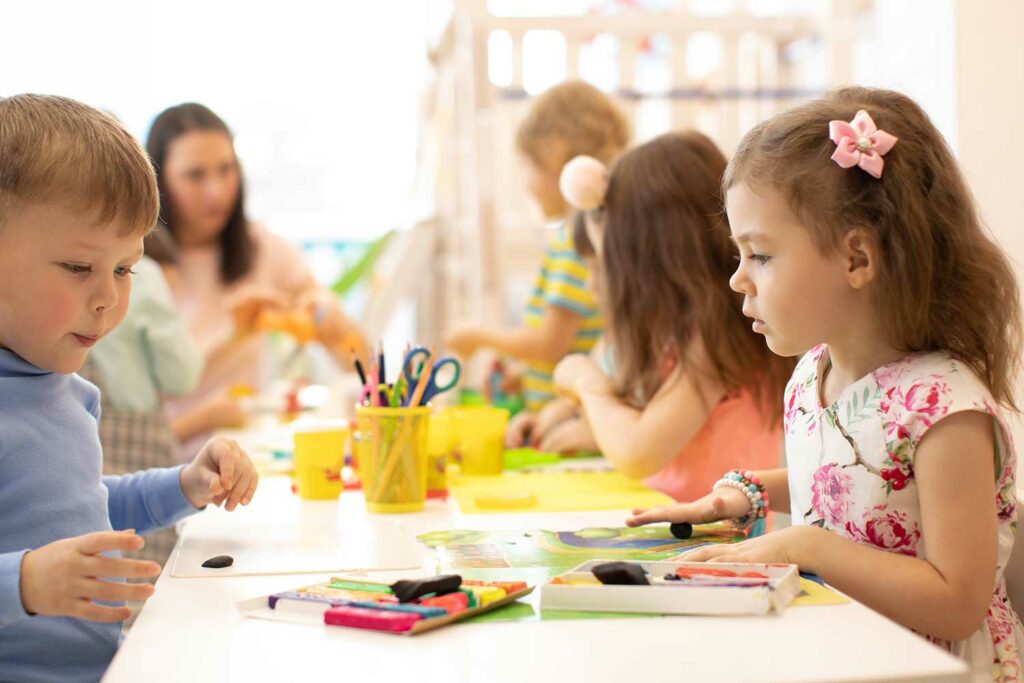 Our Preschool program will prepare your child for life skills by introducing your children to learning centers that encompass a wide range of activities. Children will be introduced to math, language, reading, social and physical skills in a creative manner. In addition we will continue to work with children on their self-esteem and independence skills.
Every day is a learning adventure in our three year old classroom – where children are encouraged and taught to become independent thinkers. At age 3, children start to gravitate toward certain other children to play with and learn how to make friends on their own. They also learn to adapt their own behavior to make themselves more likable to a peer group.
Preschool teachers facilitate social behaviors by making conflicts and problems that arise into learning opportunities by reading stories and encouraging group discussion about common preschool social issues.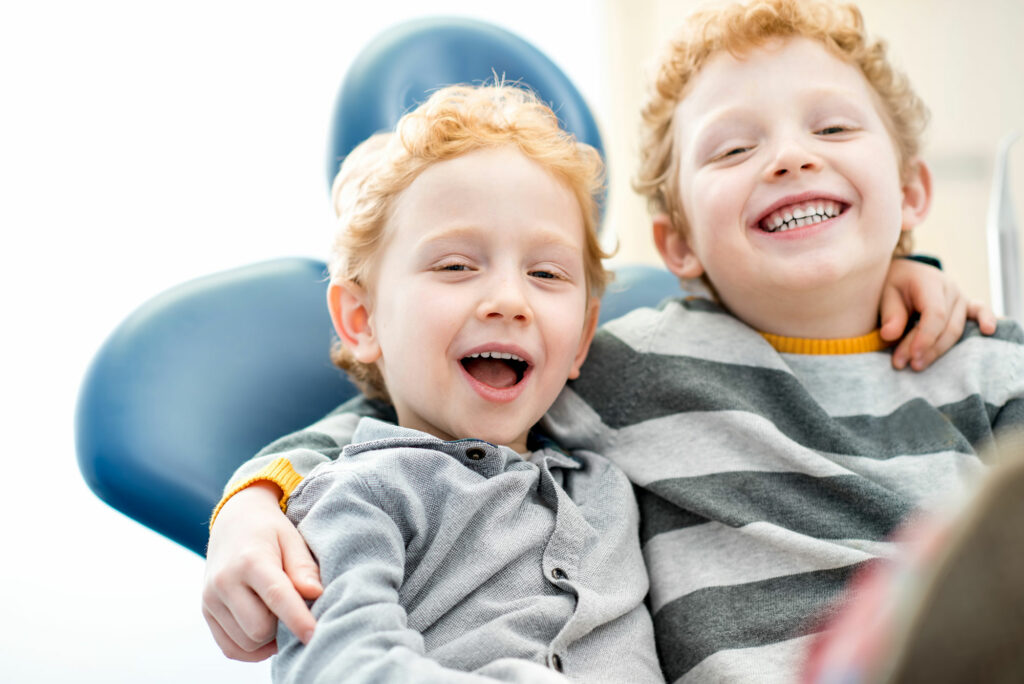 There is a strong focus on developing literacy skills that children need to become active readers. Math becomes a focal point, as children further develop their problem solving skills.
One of the key roles of our Pre-Kindergarten Program is school readiness, and to successfully help transition children into Kindergarten, and set them on a path for success in later school years. Our curriculum in Pre-Kindergarten will further expand upon the developmental aspects of their individual growth while continuing to focus on self-esteem and independence skills through our enrichment activities.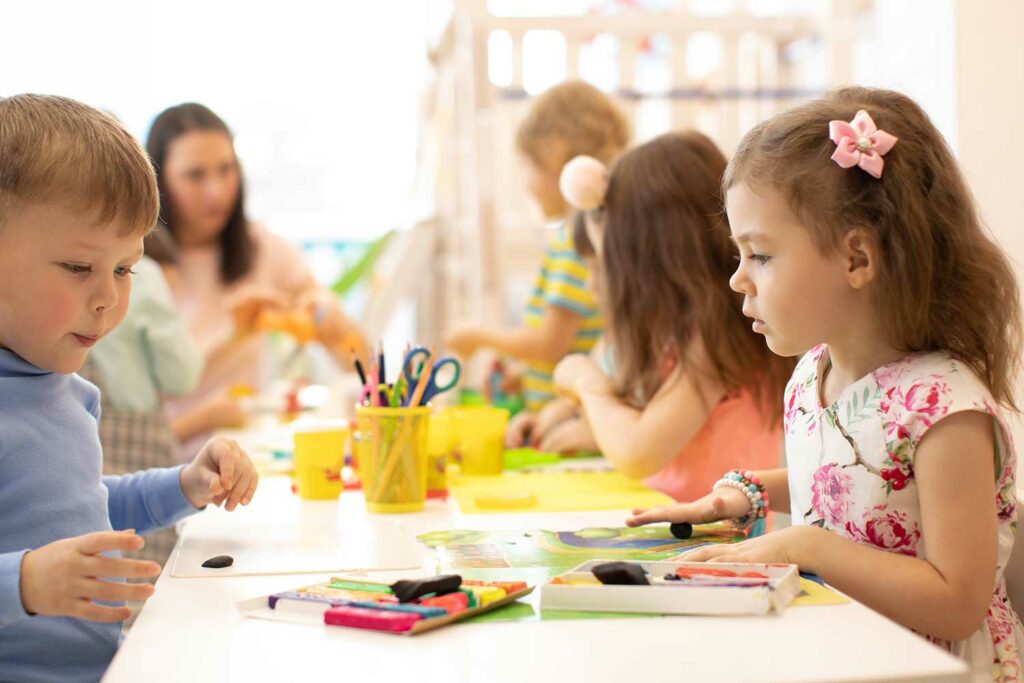 Working parents can have "peace of mind" and count on Lobo Active to provide their children with a safe, fun, and active experience for the times when they are not in school. We guarantee that your children will love all the engaging activities so much that they will not want to leave at the end of the day!
Our Before & After School Program provides care for children before and after their normal school day. Safe, state-approved and inspected buses transport children to and from select public and private schools. Our "Active" program is innovative, fun and tailored to meet the interests and needs of school-age students. Children need time after school to have fun and unwind and what better way than to stay actively involved with the many types of activities and sports at Lobo.
Among those offered in our unique 28,000 sf facilities are gymnastics, basketball, volleyball, soccer, scooters, Kid-fit, rock wall climbing, karaoke, sky ball, plasma cars, putting greens (golf), parachute play and foam filled pits and dance revolution.
Children are grouped by ages and activities are developmentally age-appropriate. Children may also receive homework assistance, use technology, or just relax with a book. Care is also available on days when school is not in session; including, teacher work days, holidays, and vacations.
As an additional convenience for parents, children can take gymnastics, cheer-leading, tumbling classes during the time they are with us. Another bonus…discounts are offered on tuition for those classes as well.